I recently setup a Crypto News aggregator website, With daily news and industry information on the cryptocurrency market, bitcoin, and blockchain technology space. My idea was to have a website bringing you the latest headlines from the best alt coins and crypto news sites so you can follow all the latest crypto news and events in one place to keep up with the latest developments.
You can see the results live over at https://crypto-news.uk/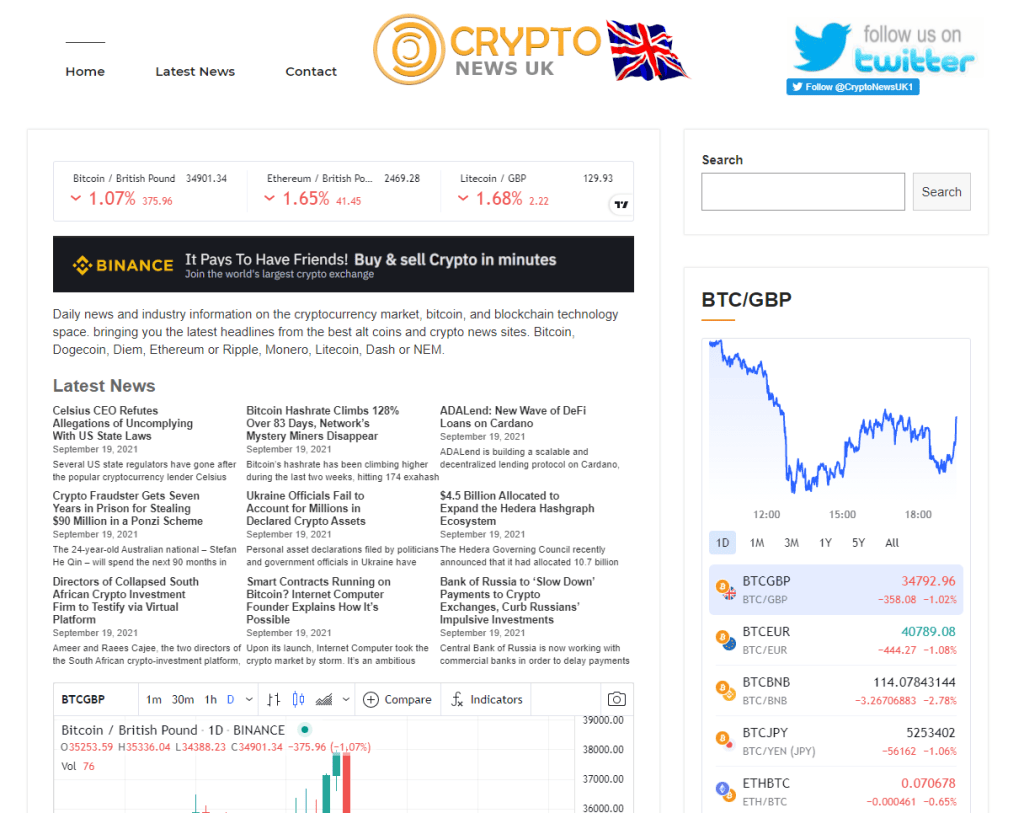 The website was a bit of a personal project as I wanted to have my own easily accessible feed of information regarding crypto currencies which I could check to get the latest information on market movements.
The website is built with WordPress for quick and easy development, designed to be used both on desktop, tablets, and mobile, with features of number of Widgets from TradingView tracking information regarding major crypto currencies such as charts, technical signals and current prices as well.
The website sits behind CloudFlare CDN ensuring a level of speed and good security from cyber attacks.
As part of the project I also setup a Twitter account where articles are shared as well to drive engagement further https://twitter.com/CryptoNewsUK1
Recently the website made the first page of Bing results for the term "Crypto News UK" and has been enjoying a good level of traffic and visitors as well!
I might well redesign the look in the near future to something more professional looking as a further development too.