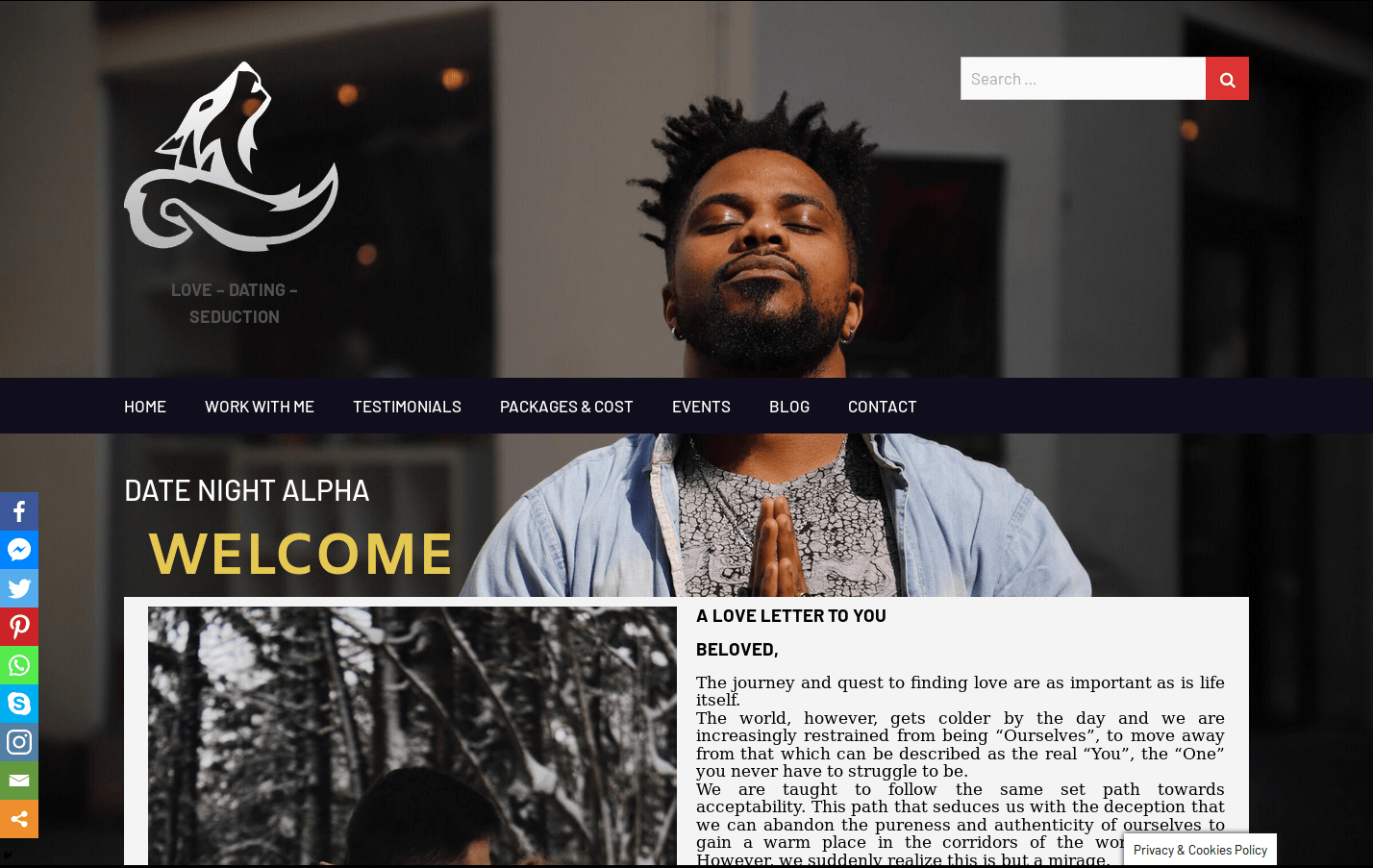 Happy to say we have been working on a new WordPress based website for Date Nite Alpha at http://www.datenitealpha.com/
I am working with the client to help represent their company in a professional manner.
I am also managing SEO for the client on an ongoing basis for this project. http://www.datenitealpha.com/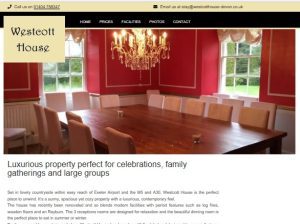 Working with the client I helped them to choose a theme which would represent their company in a professional manner.
I am also managing SEO for the client on an ongoing basis for this project.
https://www.westcotthouse-devon.co.uk
Working with the client I helped them to choose a theme which would represent their company in a professional manner, and then tailored it to suit their needs.
I am also managing SEO and Hosting for the client on an ongoing basis for this project.
http://www.rewleaswimming.online
This project involved not only setting up a website for the online radio station, but also setting up the streaming server using ShoutCast, along with the creation of social media pages on Facebook and Twitter, and submitting the station to be listed on the apple iTunes radio guide and the Windows Media Guide as well.
The website itself is a responsive HTML website which is designed to work well on Desktop, TV, Tablets and Smart Phones.
I am also managing SEO for the client on an ongoing basis for this project.
Working with the client I helped them to choose a theme which would represent their company in a professional manner.
I am also managing SEO for the client on an ongoing basis for this project.
http://www.exeterairporthotel.com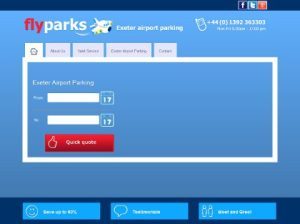 Working with designs provided by the client, I carried out a complete overhaul of the look and feel of the website, making it a much simpler process to use the website to book your airport parking.
The end result is a much more modern looking, easier to use website, with loads of new exciting features!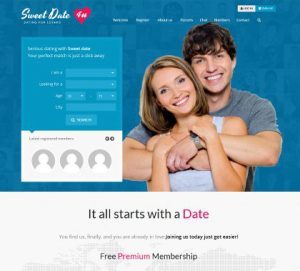 Featuring Member Profile Search, Chatrooms, Forums, Facebook Signup and Integration, Photo Albums, and More!
I was particularly proud of the Facebook Integration including sign up by Facebook, The mobile version of the website, And the chatrooms which are HTML compatible and work even on iPhone and iPad.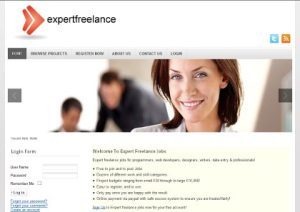 I launched a new freelance auction website, Expert Freelance Jobs provides a market place where both freelancers and employers alike can come to find what they were looking for.
It is a freelance careers website for programmers, web developers, designers, writers, data entry & professionals.
It makes use of simple open source technologies freely available on the Internet such as Joomla which is the CMS engine behind the website.
http://www.expertfreelancejobs.co.uk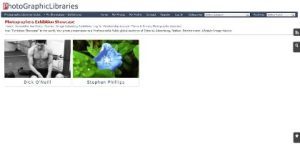 I was contracted to develop a new area for the PhotographicLibraries Website where people could pay to register and upload their Photographic portfolio's. I used WordPress to achieve the result the client wanted, and wound up with a functional website the client was happy with.
http://www.photographiclibraries.com/members

I built this website to demonstrate the speed at which a site can be built with BuddyPress (a Word Press extension). Building a portal page for London with a news feed from a variety of sources, live chat, a forum, user registration, user blogs, classifieds, and more to demonstrate the power and flexibility of this system.
BuddyPress basically turns word press into a social networking website, allowing users to register for their own blog, contribute to others, have their own profiles, message each other, add friends, and generally do everything a social networking site does. With BuddyPress you can even give users the option of creating their own micro site, it really is an amazing tool.
It is a simple system to get up and running, which is reflected in the speed with which we built this website. The site is live, and is a real website for people living in London to use, it features news from a variety of sources, and feeds a facebook page, and a twitter account with the latest news.

I was contracted by Tucando.com to build a business network website, with features such as search, directory, user profiles, business profiles, registration, advertising, chat system to enable customers to talk with business owners, and a variety of other features.

This website encompasses a wide range of features including image gallery and upload system combined with a CMS system which allows for effortless updating of page content, news stories, products, and related information.
Working to a budget I was able to deliver a finished product that the client was very happy with, and still included our usual great package of SEO and hosting as well.
http://www.caton-alpacas.co.uk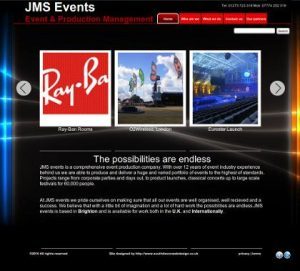 JMS events is an event management company based in Brighton with over 12 years of industry experience for work in the U.K. and Internationally, able to produce and deliver a huge and varied portfolio of events to the highest of standards.
I was asked to take the old website at www.jmsevents.com and give the client a stylish new look and a more SEO friendly website.
The end result is a very nice looking, WordPress website written in responsive HTML fully validated, and with social media links. With only a small budget the client got the maximum amount of value by combining an SEO package with the flexibility to add content.
http://www.jmseventproduction.co.uk/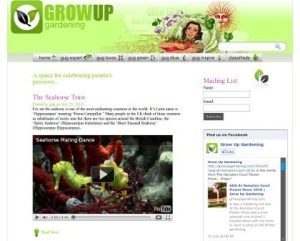 Grow Up Gardening are a new start up company in the early stages of development.
Grow Up Gardening are totally passionate and committed to the belief that through making simple lifestyle changes, you are not only improving your quality of life but that of your community and our natural world. They look to celebrate the outdoors, travel, adventure and enquirying minds to help ensure that future generations grow up greener.
I was contracted to redesign the look and feel of Grow Up Gardening and to implement several new features such as integration with social media, and development of the new experts area which included the facility to create word press articles from an RSS feed.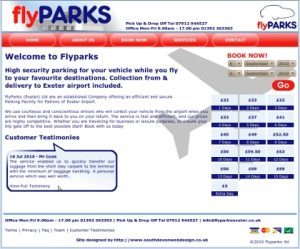 FlyParks (Exeter) Ltd are a well established Company offering an efficient and secure Parking Facility for Patrons of Exeter Airport.
They use courteous and conscientious drivers who will collect your vehicle from the airport when you arrive and then bring it back to you on your return.
The service is fast and efficient, and the prices are highly competitive. Whether you are travelling for business or leisure purposes, to ensure your trip gets off to the best possible start;
Book with Flyparks Exeter Ltd today
Why use Flyparks Exeter Ltd?
Flyparks (Exeter) Ltd offer a personal parking service using professional drivers who will make you feel at ease from the moment you arrive.
They operate from a totally secure compound that offers security with full perimeter fencing and flood lighting.
Your vehicle is fully insured to cover negligence by Flyparks Exeter Ltd whilst it is in their care with specialist policies covering the entire booking including the short journey to and from their site.
The rates are highly competitive and fully inclusive. There are no hidden extras to be added on such as VAT or insurance tax.
No struggling with luggage on and off buses and no long walks. They will meet you within 100 yards of the terminal building at the beginning and the end of your journey.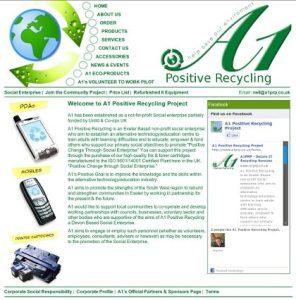 I completed a redesign of the A1 Positive Recycling Project, and launched a new website.
A1 Positive Recycling is an Exeter Based non-profit social enterprise who aim to establish an alternative technology/education centre to train adults with learning difficulties and to educate, empower & fund others who support their primary social objectives to promote "Positive Change Through Social Enterprise".